GALVANIC ISOLATORFOR ALUMINIUM BOATS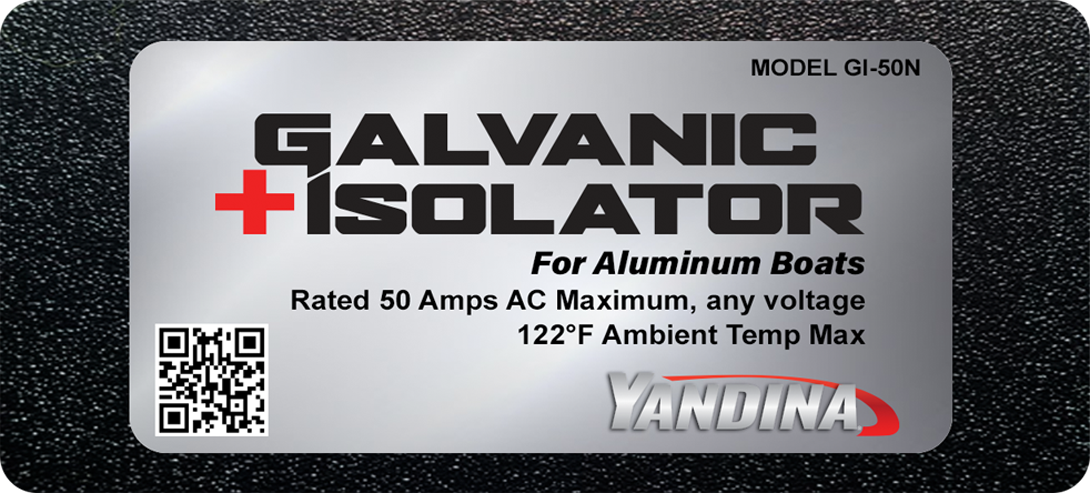 Give your boat the best corrosion and safety grounding protection available with Yandina's Galvanic Isolator. The Yandina Galvanic Isolator isolates electrolytic voltages from the dock, while passing safety currents to ground in the event of a short circuit, or power leakage on your boat.

FEATURES

• Use on any shore power connection up to 50 amps
    - Only one required for dual 30 amp connections


• Works on 115 or 230 Volt AC supply and on foreign hook-ups with ground wire


• Waterproof and meets ABYC standards


• No heat produced under normal use


• Minimal temperature rise on maximum load


• Two 18" 10 gauge marine grade leads


• Non metallic housing with mounting tabs


• Ignition protected


• Mounting and connection hardware

SPECIFICATIONS

• Continuous rating: 50 amps AC (30 amps DC)


• Maximum operating temperature: Up to 122° F or 50° C

• Dimensions: 4" x 3" x 1.5"